Please take a look into the life of nonviolent drug inmates in Bolivian jails in this video clip [El Mario – Las Cárceles de Bolivia], developed in collaboration with Violeta Ayala and Dan Fallshaw of Cocaine Prison.
On September 11, 2013, President Morales signed a pardon decree designed to benefit between 1,000-2,000 inmates.  The Bolivian congress must still approve the measure. (AIN will post a summary and analysis of the decree soon.)  The pardon decree was a response to an August 23rd riot-turned-fire that killed 35 people in Palmasola prison, including a small child.  A small group of prisoners from the maximum-security block of this Santa Cruz prison attacked other inmates, using kitchen propane tanks as flamethrowers.  Fire spread in the prison, leaving many dead and 58 people with 2nd- and 3rd-degree burns over most of their bodies.
The tragic fire is the result of overcrowding, extremely poor prison conditions and infrastructure, and collapsed judicial and penitentiary systems.  Most Bolivian prisons are filled many times beyond their capacity.  Palmasola, the largest penal facility in Bolivia, was built for 600 people, but currently houses 4,725 prisoners.  While Bolivian prisons have a relatively low level of violence, the extreme overcrowding, understaffing, and poor infrastructure make it difficult for prison staff to monitor and control the tiny, violent minority.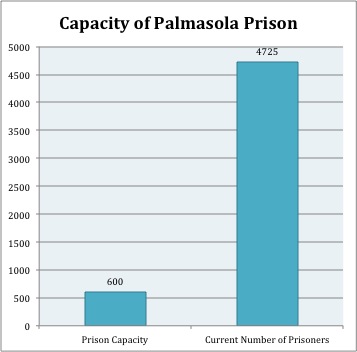 Source: Red Participacion y Justicia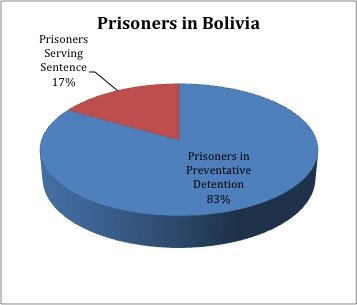 Source: Opinión
The overcrowding is largely due to judicial delay.  Delays are attributed to many factors:
Case overload
Lack of public defenders
Lack of state prosecutors
Lack of judges
Vacancies in leadership positions
Lack of economic resources
Suspension of trail without notifying the accused
Delays in formal accusations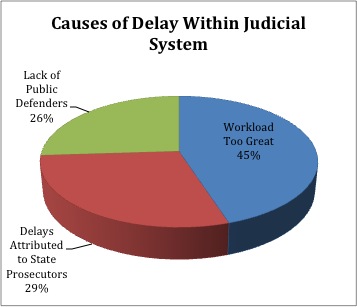 Source: Puente Investigación y Enlace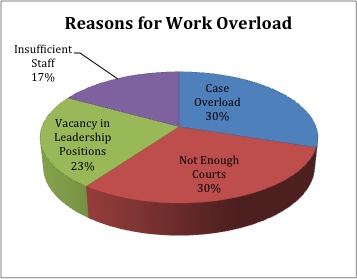 Source: Puente Investigación y Enlace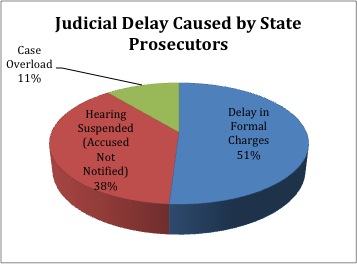 Source: Puente Investigación y Enlace
Overcrowding began with Law 1008, US-imposed drug legislation dating to 1988.  Law 1008 greatly intensified punishment for drug-related offenses and caused a massive influx of prisoners into a system that lacked, and still lacks, the ability to handle such a high volume of cases.  Most of these prisoners committed nonviolent crimes, mostly low-level drug production or transport done out of economic necessity.  Currently, 33% of the entire prison population has been incarcerated on drug charges.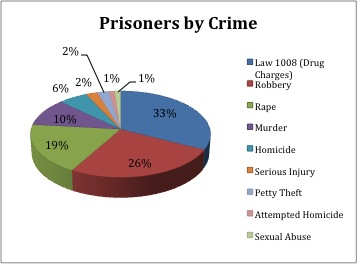 Source: Puente Investigación y Enlace
Please see AIN's update, "Prison Detainees in Bolivia: Bad Fruit of a Slow Judiciary System," for more analysis about the prison and judicial systems in Bolivia and the role of US-imposed anti-drug legislation.