Interested in drug policy and human rights in Bolivia? Looking for a professional experience in South America? Apply to be AIN's new Program Assistant based in Cochabamba, Bolivia. The position has a start date between late May and early June.
Read the full job description below: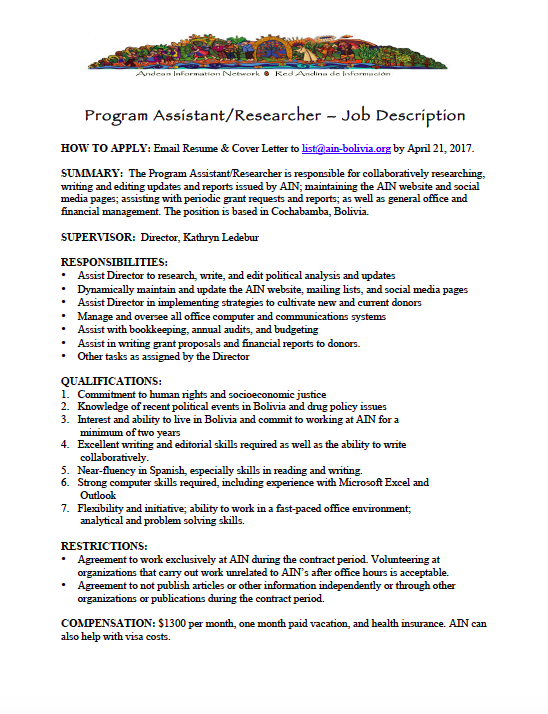 Email your resume, cover letter, and any questions to list@ain-bolivia.org by April 21st if interested.